You Do Not Want to Miss the Exciting Line-up of Guests! Local Business Owners and Political/Community/Organizational Leaders Discuss the Current Issues and Potential Solutions Facing the Citizens in Central Georgia
Set Your Television Dial Or Tune In To:
WMGT My 41 TV (Cox Ch. 11): Saturday 10:30 am
WMGT Bounce TV (Cox Ch. 114): Sunday 8:00 am
Macon TV Cox Channel 14: Tues., Thurs., Sat. 9:00pm and
Wed., Fri., Sun. at 11:00pm
MAJIC 100.1 (Radio): Sunday 8:00 am

LISTEN SUNDAY MORNINGS
at 5:00 AM on Power 107 FM
and 8:00 AM on Majic 100 FM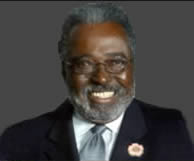 Host Alex Habersham
site developed by egg media

Karla Redding Andrews of The Otis Redding Foundation discusses the foundation's educational success and the upcoming celebration of an important achievement.

Grammy nominated rapper Kelvin "Khao" Cates develops two educational programs to impact education utilizing Hip Hop music to convey curriculum based information.

Tobias Tillmon of AARP and Pan African Festival Founder Chi Ezekweuchee talk about the exciting events surrounding the Pan African Festival of April 22-24 at the Harriett Tubman African American Museum

Harold Taylor & Albert Rogers on treating & preventing prostate cancer

Jake Ferro outlines the schedule and activities for The Cherry Blossom Festival

Fort Valley State University's President, Dr. Paul Jones, outlines his position on continuing the influence and outreach of the university.

Gerri Mccord of The Ruth Hartley Mosley Center and Jacquez J Luxlife impart significant information on A Call to Action.

Interview With nationally acclaimed violinist, Robert McDuffie discussing "What Color is Your Brother?" a musical and dramatic production on race relations.

Attorney Virgil Adams discusses the influences in his life that helped him become a successful businessman and contributor to the community.

Commissioner Elaine Lucas updates the community on The MLK Commission, the status of the consolidated government & other relevant information. (click above to listen)

Navicent Health's CEO, Dr Ninfa Saunders, Discusses Health Care In Central Georgia

Entrepreneur & community activist Billy Pitts discuss positive community initiatives

Macon Telegraph Editorial Page Editor Charles Richardson shares his views on addressing the persistent problems facing this community.

Congressman Sanford Bishop discusses important governmental issues and his role as Congressman with Host Alex Habersham

Dr Curtis Jones, Superintendent of Bibb County Schools, interviewed on A CALL to ACTION by Host Alex Habersham

Public Defender Lee Robinson promotes significant changes in the sentencing process by area courts.

Commissioner Al Tillman discusses the importance and impact of his "Ban The Box Initiative" and how it can help individuals get a second chance after having had a brush with the criminal justice system