This edition features Tubman's "All That Jazz" & Mosley Center's Black History Program

Part 1 - Alex Habersham interviews Josh Rogers of NewTown, Macon | Part 2 - Guest Host Amber Jones interviews Alex Habersham regarding the 2015-16 Edition of The Macon-Middle Georgia Black Pages

This edition features Karla Redding of The Otis Redding Foundation and Dr. Maurice Watson, former Pastor of Beulahland Bible Church

Dr William Underwood, President of Mercer University, discusses the University's role, mission and accomplishments

Mayor Pro Tem Bert Bivins discusses his family's involvement in Civil Rights for many years

Pastor/Attorney Lonzy Edwards discusses his book entitled "Teams of Citizen Athletes: Winning by Modeling Civic Virtues and Rejecting the Values of Sports Kingdoms"

Tom Joyner & Melba Moore interviewed by Host Alex Habersham

Interviews of Superior Court Clerk, Erica Woodford and Cherry Blossom Director, Jake Ferro

Loaves & Fishes provides much-needed support For Families & individuals!

Judge Verda Colvin

Fort Valley State President gives overview of the College's programs, activities & expectations!

Keith Moffett, Director of the E911 Center for Macon-Bibb County, discusses the function and importance of his Department

Dr. Steve Smith, Interim Superintendent Bibb Board of Education, gives insight on BOE progress and the upcoming school year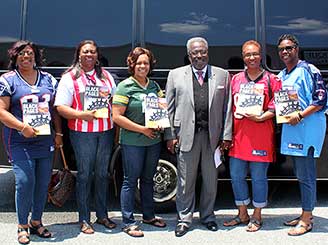 SPORTS MOMS Impact Central GA Community Programs: an interview with Deana Moore - Listen

Shannon Harvey, CEO of River Edge Behavioral Health Center, discusses the prevention, treatment and support services provided to families, children, youth and adults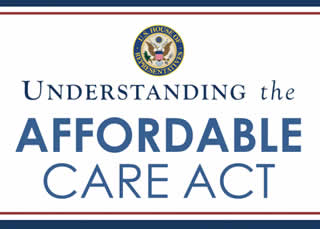 Tammy Allen and Barry Reed of the AARP discuss the Affordable Care Act Play Audio

---
Past Shows:
Macon Symphony Youth Orchestra & Beulahland Youth Choir Present Christmas Concert- December 8th! Play Audio
Alex Habersham discusses the Macon Black Pages and the importance of black-owned businesses Listen / Download
Elections Supervisor Jeanetta Watson discusses the upcoming consolidated government elections. Listen / Download
Part 2: Kimberlyn Carter discusses the important role of the Bibb County Board of Education's Welcome Center and other aspects of education. Listen / Download
Charles Richardson & Alex Habersham discuss the Election & Upcoming Run-Off Play Audio
Juvenile Court Judge Tom Matthews discusses the Juvenile Justice Center and its impact on Central Georgia's youth Play Audio
Connie Mack Darnell Discusses The Role Of Black Soldiers During The Civil War Listen / Download
Charles Richardson Discusses the political situation in Macon-Bibb County: Play Part 1 | Play Part 2
Gerri McCord of the Ruth Hartley Moseley Women's Center: Listen / Download
Vinson Muhammed discusses JUNETEENTH Activities - to Honor, Celebrate, Educate & Entertain- Something For Everybody! Listen / Download
John Hiscox discusses his 30-year tenure as Executive Director of Macon Housing Authority!
Listen / Download
Alex interviews Sam Hart, Chairman of the Bibb County Commission: Click for video

AARP in Collaboration with The City Of Macon & Bibb County is Supporting a Production On Caregiving: "MAMA'S GIRLS", At The Douglass and a Shredding/Recycling Event at Macon Mall!
Click here to view the video.
Jimmy Mills And Alex Habersham Discuss Saturday's MEN"S HEALTH FAIR! - Listen / Download
Monica Smith, President of Macon-Bibb Convention Bureau, Highlights the key impact of the bureau on Macon- Bibb County - Listen / Download
Macon's Director of Economic & Community Development discusses the programs designed to help businesses, homeowners, non-profits and many other programs - Listen / Download
Bibb County Coroner Leon Jones discusses his job and the problem of violence - Watch Video
Alex interviews Playwright Dr. Diane Hollings - Listen
Civil Rights Activist & State Representative, Tyrone Brooks, discusses the Civil Rights Movement and what needs to be done to Keep The Dream Alive! - Listen
Alex and Karla Redding discuss Otis's Legacy and the RESPECT Event - Listen